Episodes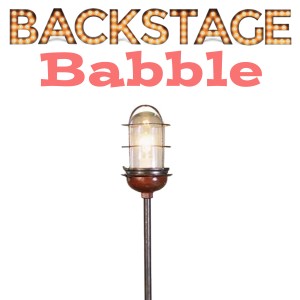 Sunday Jun 26, 2022
Sunday Jun 26, 2022
Today, I am so excited to announce the first part of my celebration of the 50th Anniversary of Grease with it's original director Tom Moore. In addition to Grease, Tom Moore's Broadway credits include 'Night, Mother, Over Here, and Frankenstein. If you want to hear even more about the creation of Grease, make sure to purchase the recently released book Grease, Tell Me More, Tell Me More: Stories from the Broadway Phenomenon That Started it All, coauthored by Tom Moore, Ken Waissman, and Adrienne Barbeau. You can find it here:
But first, tune in today to hear some of the stories of Tom's amazing life and career, including: why Frankenstein never got its chance, the stars he thought were dead before he worked with them, his initial hesitance to accept Grease, the art to meeting with Jim Jacobs and Warren Casey, why he wanted to revive Once in a Lifetime, the show he feels was the best work he ever did, the idea he never used for the film of 'Night, Mother, the two shows he thinks weren't right for Broadway, the perfect pairing of stars for Moon Over Buffalo, and so much more.
You won't want to miss this masterclass in directing peppered with fantastic anecdotes.